Product Description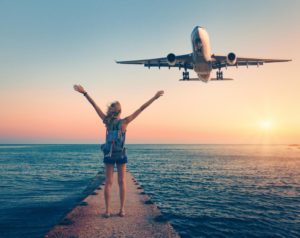 This package includes the Day 2, Day 8 and Test to Release Covid PCR tests for those arriving back to the UK from an Amber Country. As per the Government guidelines, you need to quarantine for 10 days and 11 nights. This can be reduced by taking a Test to Release test on Day 5.
Day 2, Day 8 and Test to Release Covid PCR tests will be delivered individually.
TO CHECK WHICH COUNTRIES ARE IN EACH TRAFFIC LIGHT, PLEASE VISIT 

GOV.UK
If you want to purchase the products individually, please visit our store
HOW DOES THE SCHEME WORK
IF YOU ARRIVE IN ENGLAND FROM SOMEWHERE OUTSIDE THE UK, IRELAND, THE CHANNEL ISLANDS OR THE ISLE OF MAN YOU MUST:
have proof of a negative COVID-19 test taken in the 3 days before departing for England
complete a 

passenger locator form

self-isolate for 10 days
Under the Test to Release scheme you can choose to have a COVID-19 test with Nechells Pharmacy on or after day 5.
Arrive: in England from a country not on the corridor list. Go straight to the place you plan to self-isolate. Start self-isolating according to the UK government's instructions. Fill in the government passenger locator form
Day 5 (Day 0 is the day you arrive in England). You should receive your test on day 5 as per Government guidelines. Take your test as soon as it arrives and post it back as soon as possible via Royal Mail at a designated post box.
Day 6: your test arrives at the laboratory (dependent on Royal Mail). No samples are collected or delivered by Royal mail to the Laboratory on Sunday or Bank Holiday.
Day 6 to 8: Get your results. This is usually between 24-36 hours of the sample arriving at the Laboratory. If the test result is negative you can end quarantine as soon as you receive the result.
If the test is positive you need to quarantine for another 10 days. Count the 10 days starting from the day after you took the test, or from when you first had symptoms if that is earlier. People you live with in the UK, or people you are staying with, should also quarantine for 10 days from the date of your positive test.
You cannot take a test until you have been in England for 5 full days.
Our Test to Release service includes:
Home kit delivered to your address by Special Delivery on day 5 as per government guidelines.
Prepaid return envelope.
Results within 24-48 hours of receipt at our lab.
OUR SERVICE INCLUDES:
Results accepted by airlines and foreign countries
Laboratory accredited by PHE, UKAS and to ISO 15189 standards.
All documentation provided in the price
THIS PACKAGE IS NOT REFUNDABLE.